Parking lot day/night
Santa Maria Rezzonico,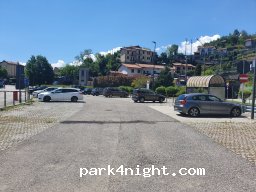 REZZONICO - large public. Parking, free and unlimited (except on the 1st, 3rd and 5th Wednesday of the month - when the parking lot becomes the market square). Although it is right next to a busy road, it is perfect for visiting the pretty town.
Id : 242549 - Créé le 30 05 2021 par
theoandme