COVID-19 Alert
Due to COVID-19, this place may be closed or inaccessible.

Parking lot day/night
Blagnac, 2 Rue des Sports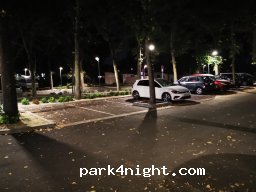 Ramiers parking, always space, very quiet. Lit at night, no service, no height limit. One of the many parking lots in Blagnac making Toulouse accessible by tram. This one seems to have more shade than the others.