Server issue
Due to a technical problem, comments are currently unavailable.

Parking lot day/night
Cran-Gevrier, 5 Rue Georges Brassens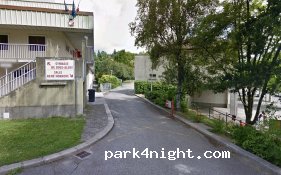 Gym parking Under Aléry rue Georges Brassens motorhome tolerated 48 hours maximum, parking lot on the left very noisy (expressway) on the right rather calm at 15-20 min by foot pedestrian zone Annecy. Attention not recommended for large motorhomes not too easy access.