COVID-19 Alert
Due to COVID-19, this place may be closed or inaccessible.

Surrounded by nature
Maritsa,Unnamed Road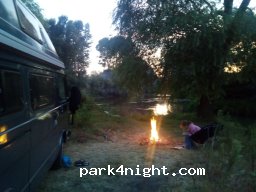 Places preferably accessible by the second road (the second) because the first road is full of trees with very low branches. Beautiful space in the countryside next to a very calm river and you can make a campfire. Rich biotope. Very close to Plovdiv which is a nice city to visit.