Parking lot day/night
Hatay,Ömer Şölen Cd.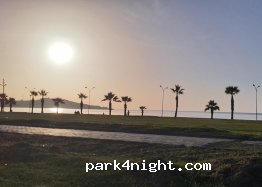 A large grassy square next to the beach. A beach, like in Turkey, some sand, some stones, some rubbish. A pedestrian walkway separates the parking lot from the beach of Palma, lanterns, benches, showers and toilets in the restaurant. The police are patrolling the area. have a good night.
Id : 304906 - Créé le 11 12 2021 par
edwardku