COVID-19 Alert
Due to COVID-19, this place may be closed or inaccessible.

Parking lot day/night
Cap Skirring,Unnamed Road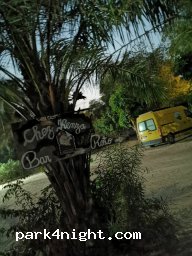 A large free shaded car park under the palm trees. Parking at the very peaceful "Chez Kenza" restaurant bar Laye and Hélène welcome you to this very warm place. Really lovely people with hearts on their hands. Here you can play cards, games or other games. You just have to eat at their place to spend the night here for free and in peace. The beach is 200 meters on foot. Breakfast can be ordered to order the next morning.