COVID-19 Alert
Due to COVID-19, this place may be closed or inaccessible.

Parking lot day/night
Schwedt/Oder, 5 Park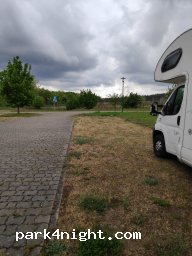 Parking above the village of Criewen near the house of the Lower Oder Valley National Park. To cycle along the Oder or the well-adapted canal. There are also some hiking trails. In Criewen, a park, a glacier, a tavern. We were here in October 2017 and now (May 2019). Alone in both cases.
Id : 120995 - Créé le 8 05 2019 par
I.S.ausDD