Server issue
Due to a technical problem, comments are currently unavailable.

Parking lot day/night
Bergamo, 43 Via dello Statuto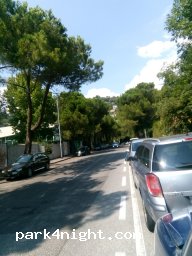 Great street with parking along, free (white lines). This street forms a loop, in the loop, there is a small path (steep, for brave!) That leads to the door Saint Alessandro, from there the buses leave to drop to the old town and you are at the foot funicular. Otherwise you are 15 minutes walk from the other funicular that drops in the center of the old town (passage through the tunnel). Other free car parks can be found along the tunnel road.
Id : 97759 - Créé le 22 08 2018 par
melow29