COVID-19 Alert
Due to COVID-19, this place may be closed or inaccessible.

Parking lot day/night
Conil de la Frontera, CA-4202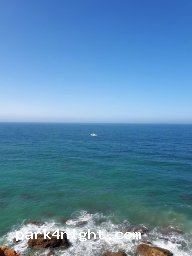 The parking lot of the lighthouse is not very big, for one night it is not bad, even if in the middle of the night a car with loud music can come to party. We went there because the days before we had seen a van there. For several days I do not think he has a lot of movement, so it's not very calm. In the residential area, there is no possibility told us the security guard who was hanging out.