Server issue
Due to a technical problem, comments are currently unavailable.

Parking lot day/night
Saint-Jorioz, 144 Route du Nant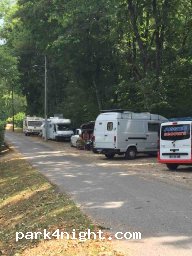 6 places under the trees along a small road. It's a bit sloping, you need the holds. This is not the ideal location but it is close to the lake and the bike path.
Id : 92901 - Créé le 8 08 2018 par
patver