COVID-19 Alert
Due to COVID-19, this place may be closed or inaccessible.

Daily parking lot only
Lisboa, Estrada Barcal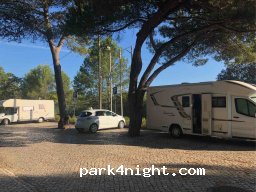 Parking at the Monsanto Interpretation Center. There is a small car park, below the center, a little further there is a lookout. Good area to rest. Very quiet. We are not sure if you can stay overnight, but there are no prohibition signs.
Id : 90893 - Créé le 1 08 2018 par
Jul22