COVID-19 Alert
Due to COVID-19, this place may be closed or inaccessible.

Parking lot day/night
Gerbrunn, Haslachweg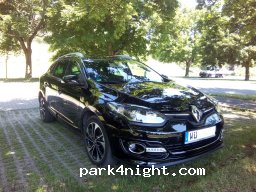 Public parking, good for 1 to max 2 nights Perfect for dog owners, but that is also a disadvantage that many residents go there early and in the evening with your dog. 50 m away is a small lake in the summer a lot of frogs * Quack Quack * and on weekends in the summer sometimes teenagers the crickets, but that is within limits and you are at least 250 m away. Bakery (also open on Sundays, about 500 mtr in the direction of the village center.) As can be seen in Google Maps are shade trees around the parking lot Good walks or walks possible, also a Mointenbike track is there. Have fun and write me when you are there , I live there and am also there to go for a walk.