Server issue
Due to a technical problem, comments are currently unavailable.

Parking lot day/night
München, 44 Osterwaldstraße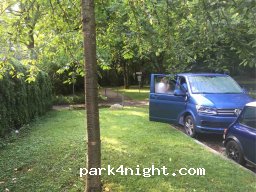 In a residential area, but the local people don't seem to mind that there are campers. It's about a 40 minute walk into the city or you can get the metro which is close. Quiet, with a portaloo down of the street next to the park. I've stayed already twice for a night and a day.
Id : 87912 - Créé le 21 07 2018 par
codger