COVID-19 Alert
Due to COVID-19, this place may be closed or inaccessible.

Daily parking lot only
Noirmoutier-en-l'Île, 3 Rue Piet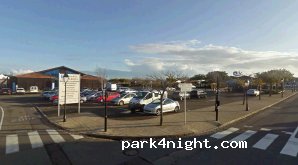 Parking Republic in the city center ideal for the day in winter. Shops nearby. Attention access impossible on market days (Friday all year + Tuesday and Wednesday in July-August). Parking is allowed from 09:00 to 23:00 throughout the year. Free and self-cleaning toilets nearby. Good starting point for a ride.
6 comment (s) (3 > 2 year)