COVID-19 Alert
Due to COVID-19, this place may be closed or inaccessible.

Parking lot day/night
Wolfisheim, Rue du Stade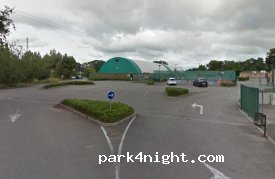 Free parking of football stadium. In the immediate vicinity of the bus stop and the bike path. Nights allowed but isolated parking. Possibility to go to Strasbourg by bike by the bike path along the canal.
Id : 6841 - Créé le 29 12 2012 par
chanbol