Server issue
Due to a technical problem, comments are currently unavailable.

Parking lot day/night
Maratea, 19 Strada Provinciale Maratea - Castello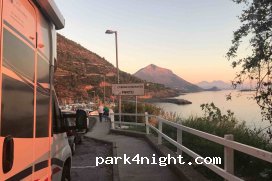 Free parking which is 2 min out of town. On the side of the road. Sea view. It's a quite town outside of summer. Great food places in town. No services.
Id : 66562 - Créé le 16 10 2017 par
rustyg85