Server issue
Due to a technical problem, comments are currently unavailable.

Parking lot day/night
Plonévez-Porzay, 187-1978 Treguer Vihan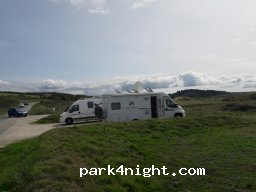 3 places at the roadside at the entrance of a huge parking lot ... With barriers ... Convenient to get to Treguer beach or for a walk in the dunes. For the night, I think it is better to go to the high car park at 1 km.
Id : 62002 - Créé le 24 08 2017 par
RATOONS