COVID-19 Alert
Due to COVID-19, this place may be closed or inaccessible.

Parking lot day/night
Fontana, 2 Via dell'Annunziata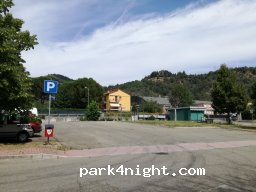 At the edge of the busy road all night, with trucks, and parking on the slope !! so much to say sleepless night when sleeping in a van ...! luckily the caffe of the neighborhood has cheered us up with a service of the warmest in the early morning!