COVID-19 Alert
Due to COVID-19, this place may be closed or inaccessible.

Surrounded by nature
Saint-Paulet-de-Caisson, 1292 Chemin Font du Moulin Vieux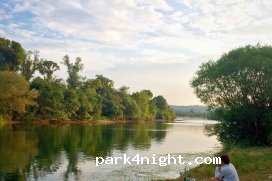 A few places by the side of the road and the edge of the Ardeche. Private sign at the entrance but for having crossed several cars and people this place to the open air anyway. Barrier of about 2m at the entrance.
Id : 51206 - Créé le 3 06 2017 par
Pierre05