Server issue
Due to a technical problem, comments are currently unavailable.

Parking lot day/night
Ax-les-Thermes, 4 Avenue Adolphe Authie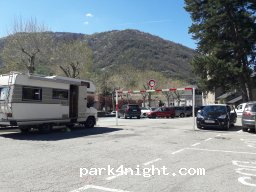 In mid-April, we spent the night parked by the parking lot limited to 2.10 m. Walk back, 2 other motorhomes ... It seems that we are tolerated, at least out of tourist season! Very sympathetic roadmender.
Id : 48270 - Créé le 13 04 2017 par
Chiraz