Server issue
Due to a technical problem, comments are currently unavailable.

Parking lot day/night
Seclin, Rue de l'Artisanat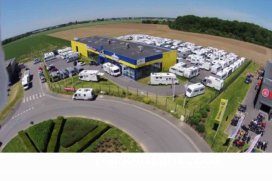 Service area only at JPG Loisirs, rue de l'Artisanat on the Zac de l'Epinette, open from 10h to 12h and from 14h to 19h, closed on Sunday and Monday morning. 2 € only (free of charge if buying a shop) to empty sewage and fill up with water. No emptying toilet.
Id : 4748 - Créé le 24 08 2012 par
delamare
1 comment (s) (1 > 2 year)