COVID-19 Alert
Due to COVID-19, this place may be closed or inaccessible.

Daily parking lot only
Grudziądz, 36 Zielona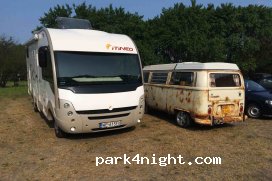 Mega Park western Town. The years of glory is already behind but it is worth seeing the pie and people-actors with passion who create this place. The kids were shooting with Capiszonowców in this scene. Dirt, mud, smelling smell, waste paint-and that's what we felt like in western!!!
Id : 35148 - Créé le 7 06 2016 par
Kierbud