Server issue
Due to a technical problem, comments are currently unavailable.

Private car park for campers
Semington, 3 High Street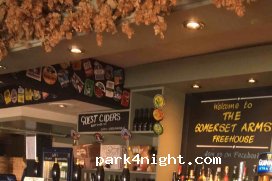 Car park of the Somerset Arms in Simington. Place for 4 Motorhomes. Good beer and food. Telephone before arriving. Near Avon and Kennet canal. No charge for staying the night but expected that you will have a meal and a drink.