COVID-19 Alert
Due to COVID-19, this place may be closed or inaccessible.

Surrounded by nature
Gliaca, 15 Via Giovanni Verga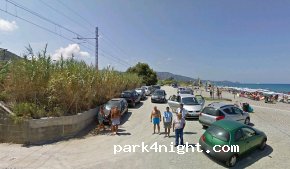 On a beautiful seaside with a beach of small gray pebbles. The tunnel through which we passed was very small and narrow (passage impossible to vehicles of more than 2.9 m through this tunnel), perhaps other accesses are possible. Quiet and beautiful when we were there.