COVID-19 Alert
Due to COVID-19, this place may be closed or inaccessible.

Parking lot day/night
Getaria, 12 Aldamar Kalea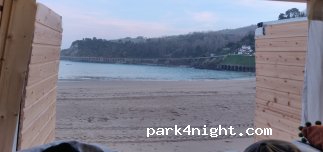 Parking next to the Red Cross. you need to enter from the back of the town to avoid the 1.9m height restriction but it's no problem to arrive. right on the beach, with no problems. no servies. but great peacadaria.