COVID-19 Alert
Due to COVID-19, this place may be closed or inaccessible.

Surrounded by nature
La Pineda,1302B Partida Torre Virgili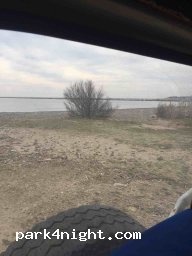 Small parking lot at the end of the site facing the sea. No prohibition sign and we were told nothing in low season (February). View a little obstructed by the factories on the left but clear on the right with a beautiful view of Salou. Some boats arrive at the port so slight engine noise from time to time but covered by the sound of the waves.
Id : 171291 - Créé le 25 02 2020 par
nigloo7