COVID-19 Alert
Due to COVID-19, this place may be closed or inaccessible.

Parking lot day/night
Tskaltubo, 1 Kutaisi - Tskaltubo - Tsageri - Lentekhi - Lasdili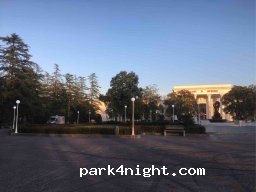 Parking in front of a spa. There are lots of parking spaces all around the park and no one asked us anything. Nice park, but no facilities around. Fine to sleep for a night.