COVID-19 Alert
Due to COVID-19, this place may be closed or inaccessible.

Parking lot day/night
Le Kef, C71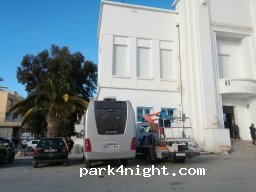 In front of the town hall, next to the police, parking lot under video surveillance, I had found a flat parking lot next to the Sidi Hamed Ben Salah mosque, but the police wanted a place that was easier to control. So this parking is almost compulsory.