COVID-19 Alert
Due to COVID-19, this place may be closed or inaccessible.

Parking lot day/night
Arenys de Mar, 47 N-II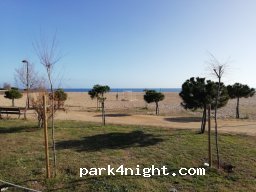 Large parking lot on clay. with singing beach, several fountains with water unfortunately without classic attack. quiet place frequented by several strollers. to enter the car park at the crossroads, sign 'no campers and caravans throughout the port area', parking and out of port.