Server issue
Due to a technical problem, comments are currently unavailable.

Off road (4x4)
Gajana, Unnamed Road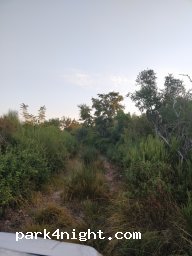 The track is very overgrown and narrow, but it's not too rough. You could get any car down here as long as you don't care about the paint! Very peaceful and secluded, and you can see the sea. Not suitable for large vans.
Id : 156884 - Créé le 15 09 2019 par
guybobb