Server issue
Due to a technical problem, comments are currently unavailable.

Surrounded by nature
Jupilles, Route Forestière de la Croix Ségrier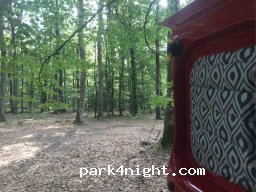 In the heart of the forest of Bercé, large oak forest. Ideal for mountain bike rides. Location near the fountain of the sewing, along the road just after a small roundabout, very slightly transient in the morning, perpendicular to a more temporary departmental. Shady place.