COVID-19 Alert
Due to COVID-19, this place may be closed or inaccessible.

Daily parking lot only
, 5 Calle Carretera Trespaderne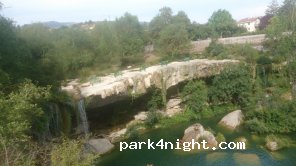 Many parking spaces on both sides of the road, parking without problem. To visit the popular Tobalina waterfall and even have a good bath. You can even peenoctate, although there may be noise being on the same road.