Server issue
Due to a technical problem, comments are currently unavailable.

Parking lot day/night
Bilbo, 78 José Anselmo Clavé Pasealekua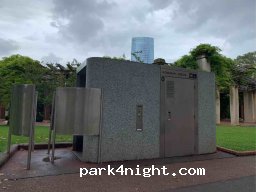 Paid parking from 9h to 20h on working days. Free on weekends and at night. Places are close to a large park and the city center. However, there is some traffic and street lighting.
Id : 139725 - Créé le 27 07 2019 par
almainna