Server issue
Due to a technical problem, comments are currently unavailable.

Parking lot day/night
Sarrancolin / Clarens / Nistos,Unnamed Road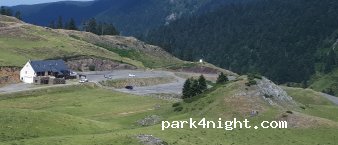 Unobstructed view of the valley of the nistos; about 15 km of gentle climb from down-nistos for a quiet asphalt car park,, the only visits being the cows and sheeps of the summer pasture. No service.