COVID-19 Alert
Due to COVID-19, this place may be closed or inaccessible.

Parking lot day/night
Kasnäs,3 Garpholmintie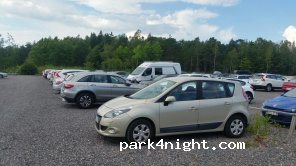 Huge car park, most places are in level. For a small fee of 5€ you can emty your tanks and get fresh water at the campsite 100m the street down. You have to pay 5€ at the hotel/spa reception for the service.