COVID-19 Alert
Due to COVID-19, this place may be closed or inaccessible.

Parking lot day/night
Escaldes-Engordany, 3 Carretera d'Engolasters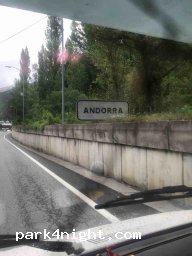 A very cheeky spot next to the Porsche dealership. Can fit meadium sized camper. Only have to pay during the day but we didn't bother. 10–15 wall to town centre how good. Right on the river and quiet enough.