COVID-19 Alert
Due to COVID-19, this place may be closed or inaccessible.

Daily parking lot only
Bormes-les-Mimosas, 1361 Route de Léoube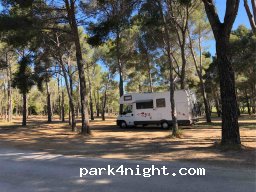 Parking closed at night. During the day it costs 14 € per day for motorhomes from 8:30 to 19:00. Quiet expensive, but next to one of the most beautiful bays on the Mediterranean!
Id : 125568 - Créé le 4 06 2019 par
NiKaLe