COVID-19 Alert
Due to COVID-19, this place may be closed or inaccessible.
On the farm (farm, vineyard ...)
Saint-Siffret, Route de Saint-Maximin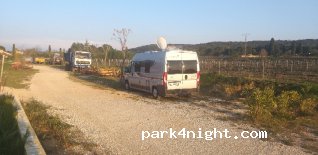 Reynaud Vineyard near Saint Siffret. Quiet camper halt and ideal for one night. Gray and black water drainage, supply of drinking water. Luc welcomes you to his estate and invites you to taste his nectar ...