COVID-19 Alert
Due to COVID-19, this place may be closed or inaccessible.

Parking lot day/night
Saint-Julien-les-Villas, 15-17 Avenue de la Maillé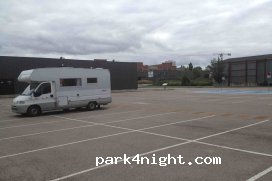 Parking in the car parks of the factory outlets. In the parking lot between buildings 3 and 4 advised by a security agent. The only drawback is the nearby railway track.
Id : 11522 - Créé le 15 09 2013 par
dudule08
2 comment (s) (1 > 2 year)