Server issue
Due to a technical problem, comments are currently unavailable.

Parking lot day/night
Nâves-Parmelan, 371 Chemin de Combaray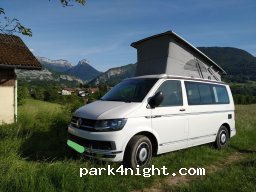 Parking next to a cemetery so no disturbance, especially from the neighbors. Especially since it is at the end of a road with views of the lake and mountains. Small bonus: for people equipped offroad follow this path on 500m and you will find a replas in the countryside with the same point of view.