COVID-19 Alert
Due to COVID-19, this place may be closed or inaccessible.

Private car park for campers
Aiguillon, D251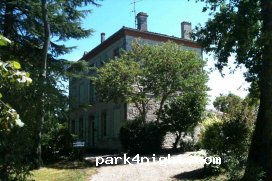 The Baraillot near Aiguillon welcomes you to spend the night with your camper. Free welcome for those who go to the restaurant, very friendly and very good. (Attention the restaurant is closed on Monday evening). The owners are charming and more houses and rooms for rent. A superb place. I recommend.
1 comment (s) (1 > 2 year)