Server issue
Due to a technical problem, comments are currently unavailable.

Parking lot day/night
Maxilly-sur-Léman, 74500 Chemin du Pré de la Fin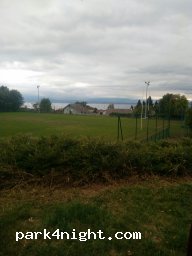 Parking of the village hall !! No barrier of height but the streets are narrow to get there. No prohibition sign, toilet, trash. And a view of Lake Geneva !!
Id : 105031 - Créé le 7 10 2018 par
remi73000