COVID-19 Alert
Due to COVID-19, this place may be closed or inaccessible.

Parking lot day/night
Vizille, 144 Rue le Grimpillon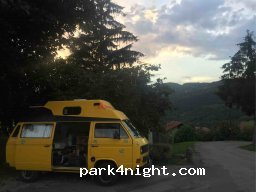 Parking next to the Vizille cemetery. There are public toilets. Thank you for not staying long so as not to "disturb" who come to visit the residents of the cemetery. The place is more suitable for one night. Close to shops and petrol station. Only suitable for small campers.